Connectez-vous directement
aux acteurs clés de l'international
Take-Off.io est un réseau mondial, ouvert et gratuit !
Créez facilement des liens et accédez à toutes les ressources dont vous avez besoin pour réussir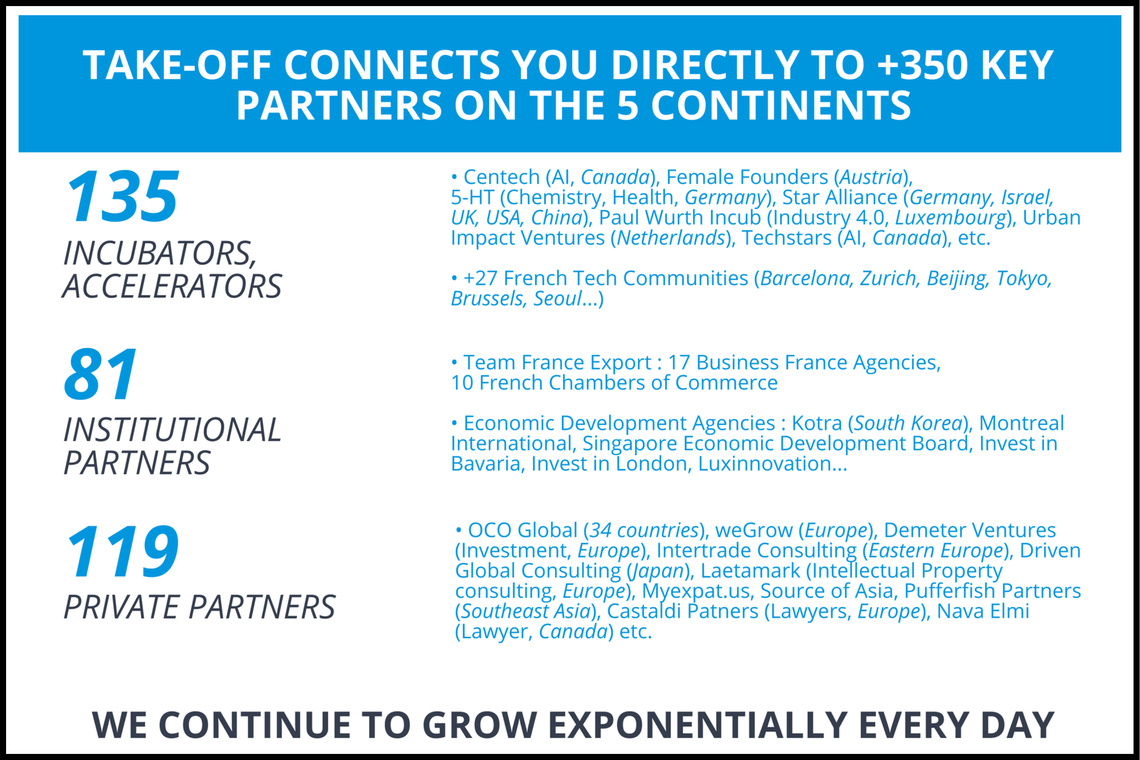 Choisissez le pays qui vous intéresse, double tap pour zoomer
Trouvez dans notre écosystème : accélérateurs, institutionnels et partenaires privés
À mesure que la communauté grandit, le monde devient plus petit !
Gagner du temps en nous rejoignant
"Pick and Choose" vos solutions
Take-Off is Jury!
Take-Off has been selected to be a Jury for the online AI UNICORN Pitches VISEGRAD – part of the World Largest Startup Pitch Contest where famous international VCs and Business Angels meet extraordinary startups from all over the world!
https://battle.startup.network/events/449226/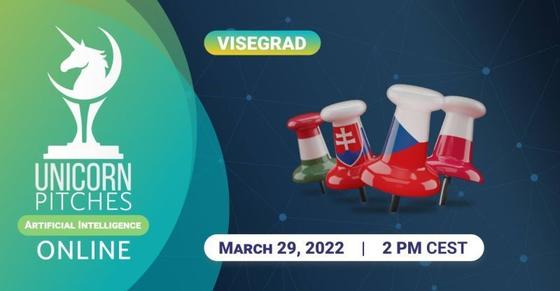 Partner of Big Booster Lyon
Take-Off partners with BigBooster to help you grow your business in Auvergne-Rhône-Alpes, Baden Württember, Lombardia, Catalonia, Pennsylvania and Quebec!
The BigBooster programme helps high-impact entrepreneurs to accelerate their international strategy and better target their market(s) according to the sectors of activity: environment, energy, industry, digital and health.
Register before April 30th 2022!
https://bigbooster.org/program/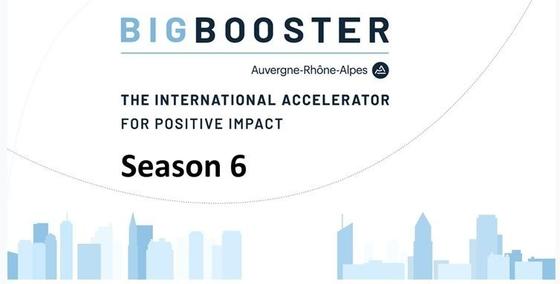 Propulsé par la communauté
Nous ne travaillons qu'avec les meilleurs ;-)
Bienvenue aux nouveaux contributeurs
End of the list